It seems like only yesterday Bashar al-Assad was being courted by progressive Western politicians even as he conspired with Iranian jihadists and Kremlin strongmen.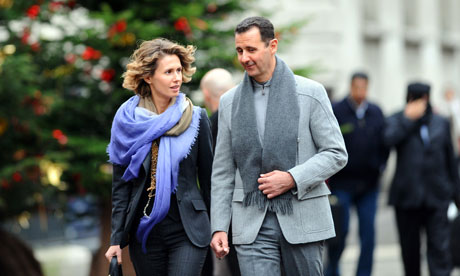 And it was less than two years ago that Anna Wintour, editor of Vogue and comandante of the fashionistas, was
celebrating
Syrian first lady Asma al-Assad as "a rose in the desert," whose "style is not the couture-and-bling dazzle of Middle Eastern power but a deliberate lack of adornment . . . a thin, long-limbed beauty with a trained analytic mind who dresses with cunning
understatement
."